With the Teamfit app you no longer have to do your home workouts alone. Together with your friends you are stronger and it is easier to stay motivated!
Download the free Teamfit app, register and create your team. it only takes one minute to do so.
Set a goal you want to achieve with your team. This can be anything from a general point value to a specific running distance
3. Get support from your friends
Invite your friends to join your team. Now everyone of you can work out to reach the team goal.
For friends, partners, colleagues and teammates
No matter whether with your friends, your partner, your department in your company or your team in the sports club. Team up with others in a Teamfit team and achieve your goals together. It is always easier to train with several people, to motivate yourself and to achieve goals than alone. Because together we are stronger!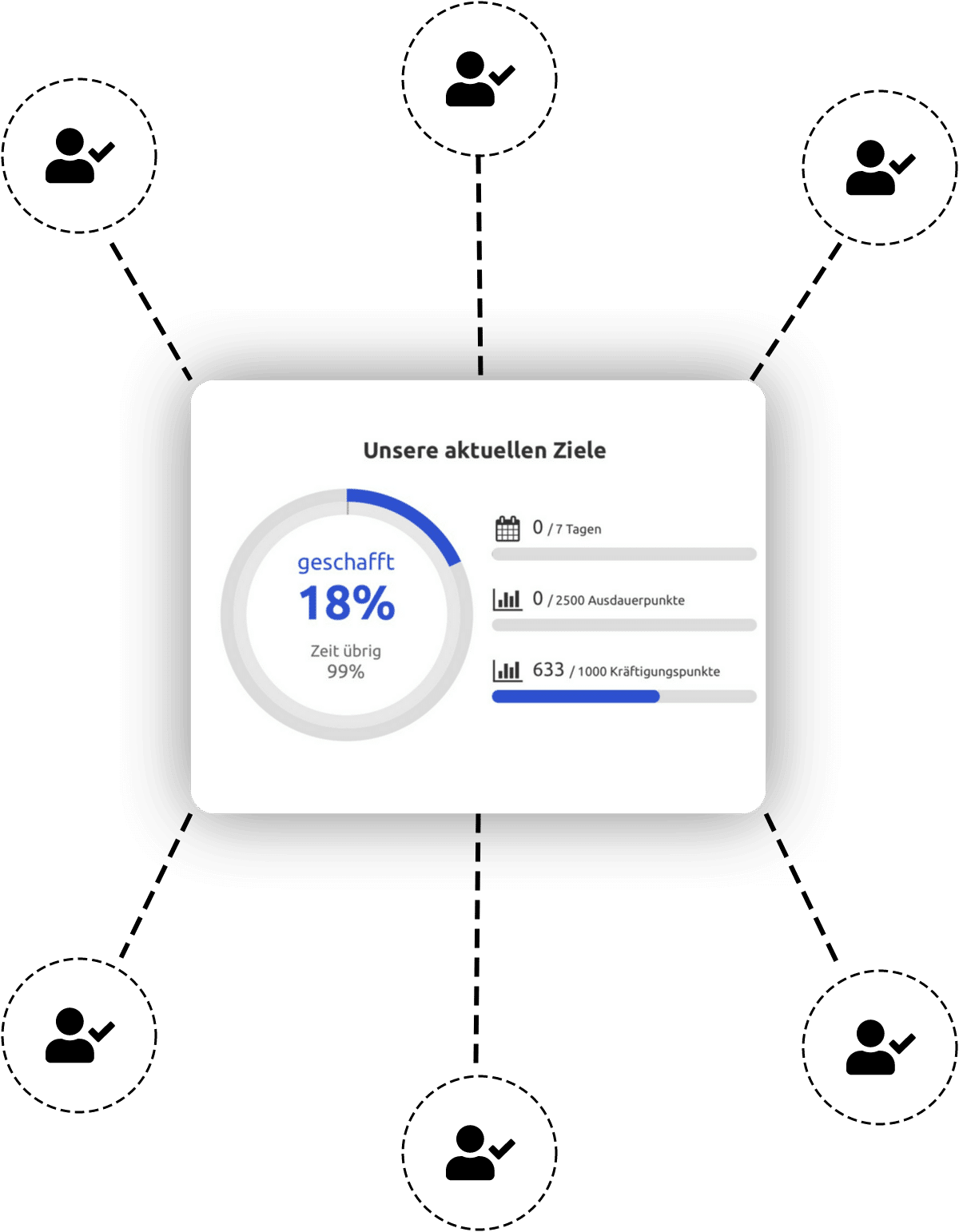 We listen to your feedback. The development roadmap of the Teamfit app is based on the feedback from all of you. We want Teamfit to be the best fitness app possible. That's why our ratings are great!

Top! And not just to challenge each other during a lockdown.

Fits very well for my sports team. All are active and no one wants to be last in the rankings.

Great for the team feeling, no matter where in the world you are. Team remains Team!