How to use Teamfit in your company
There are a lot of different ways you can use Teamfit in your company. Here are some ideas, which are battle tested by more than 500 organizations all around the globe.
Corporate
month of health
Teamfit is the perfect solution to run a company-wide health month. You can reach as many employees as possible via the digital platform, and you can provide variety with different focal points.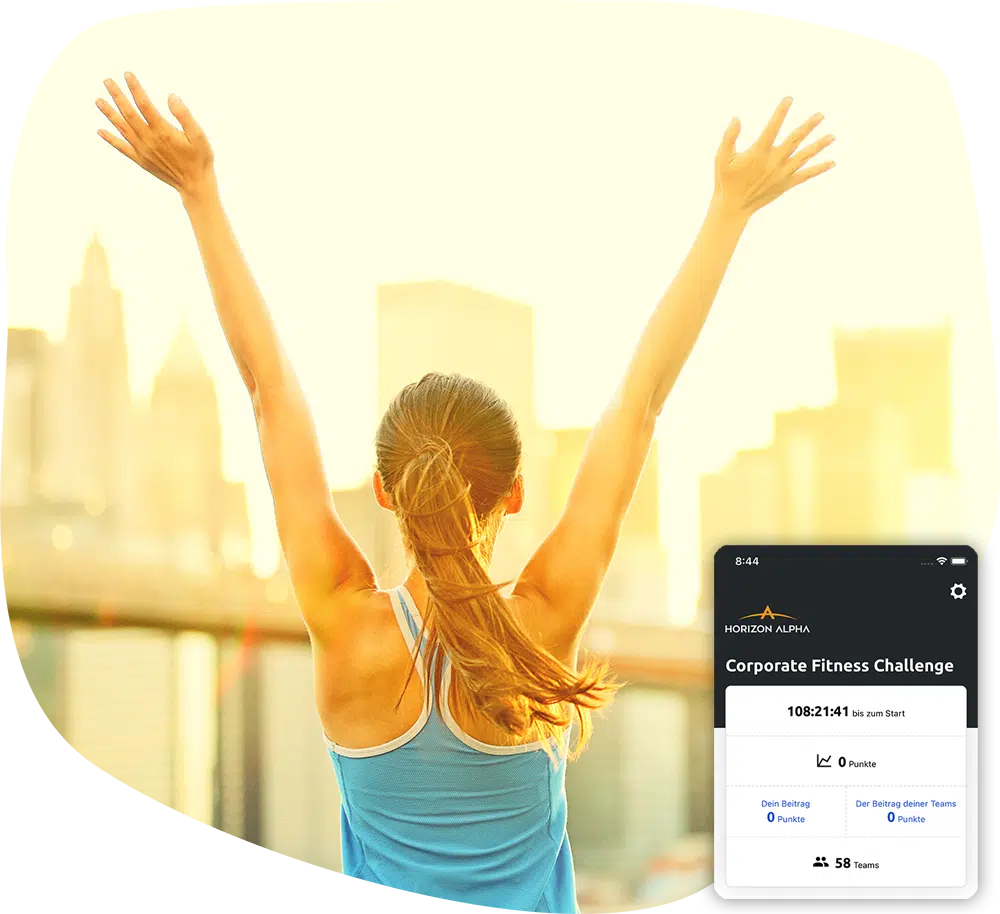 Corporate
team challenges
Teamfit is the ideal platform for corporate team challenges. Whether with or against each other, the motivation of a Teamfit Challenge is second to none. The challenges can also have very different focuses. Whether minutes of exercise, steps, points or other metrics - the possibilities with Teamfit are limitless.
Full service platform for
occupational health management
However, Teamfit is best suited as a year-round and holistic tool for team building and digital health management. Employees can access all of the platform's features and content year-round. Regular challenges with different focuses provide new motivation and (re-)activate employees again and again. With this concept, Teamfit reaches a large part of your workforce and ensures healthy and satisfied employees - all year round.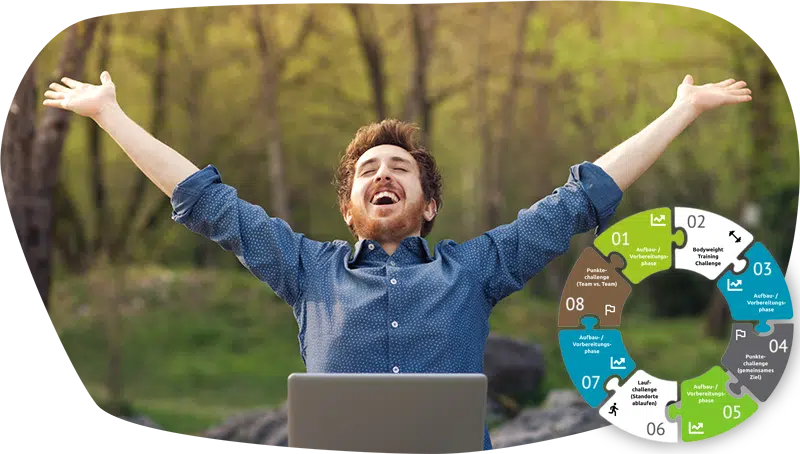 Let's talk how Teamfit can make your employees healthier and improve the teamspirit in your company.