With Teamfit you can collect points with different sports. GPS tracked running, professional bodyweight or yoga workouts and much more. With voice coach, detailed analysis and long time statistics.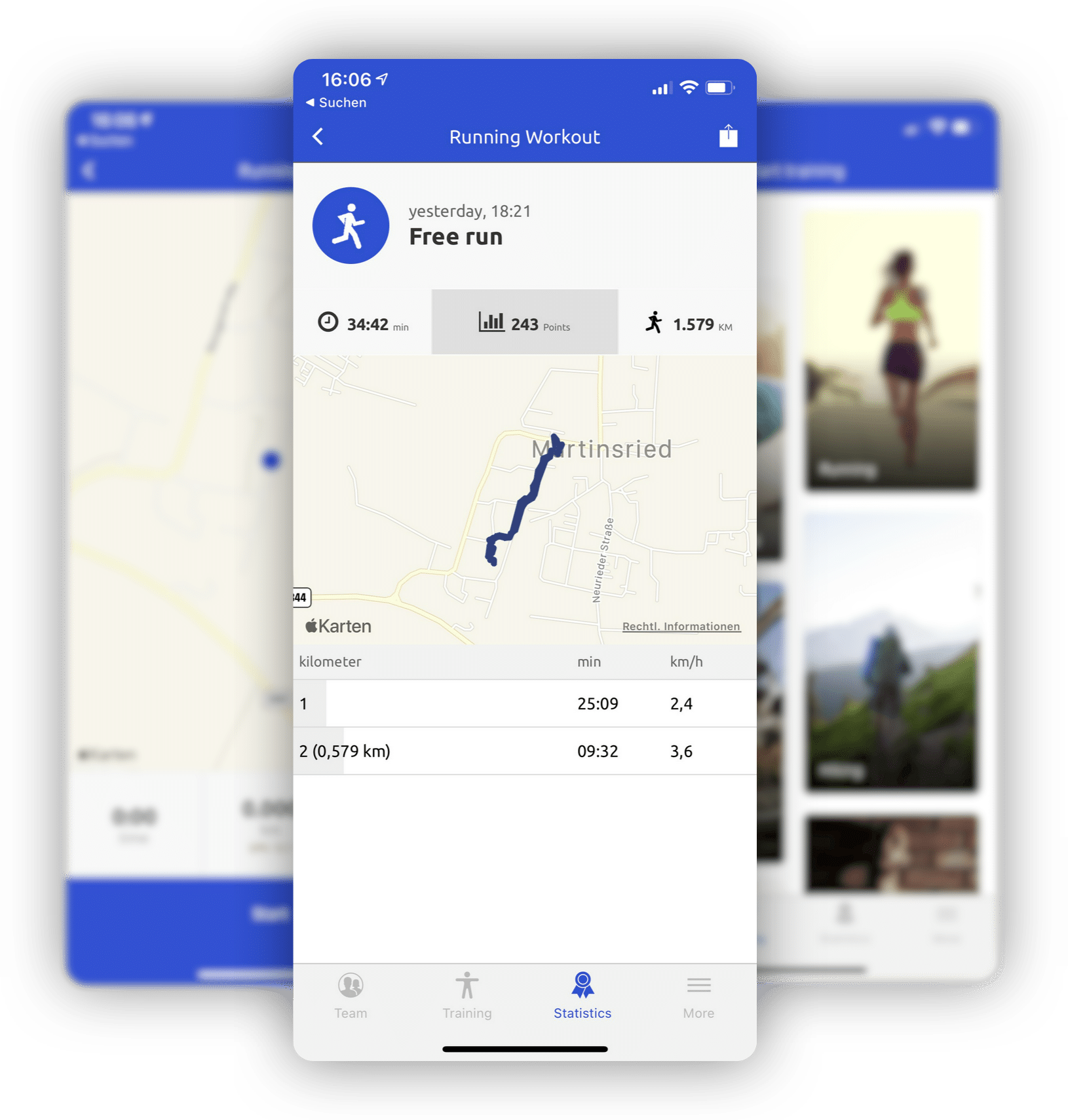 Track your Running activity
Mit deinem GPS fähigen Smartphone zeichnest du die wichtigsten Faktoren wie Distanz, Höhenmeter, Dauer, Geschwindigkeit und Route auf. Damit ist Teamfit das perfekte Tool, um gemeinsam Ausdauer aufzubauen.
Bodyweight Training for fast results
With Teamfit HIIT Bodyweight Workouts you don't need any equipment. Build muscle and strenght with just your own body. Everytime. Everywhere.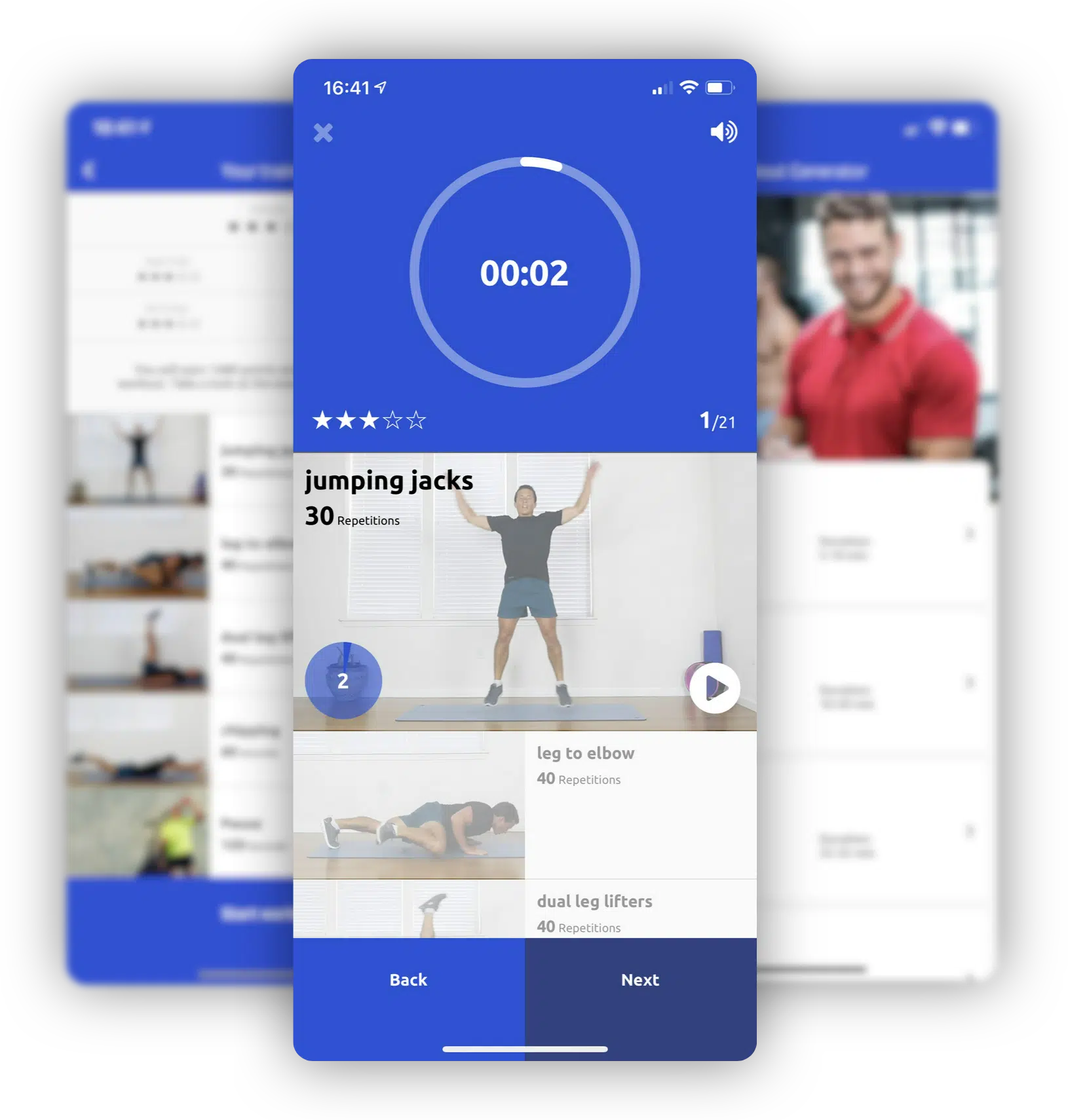 Highly effective HIIT Workouts
Use the most effective exercises combined to high effective workouts to build strength and fitness. All exercises are chosen by hand from licensed coaches from different sports.
Every exercise has a detailed video explanation with information and tips what you have to pay attention to.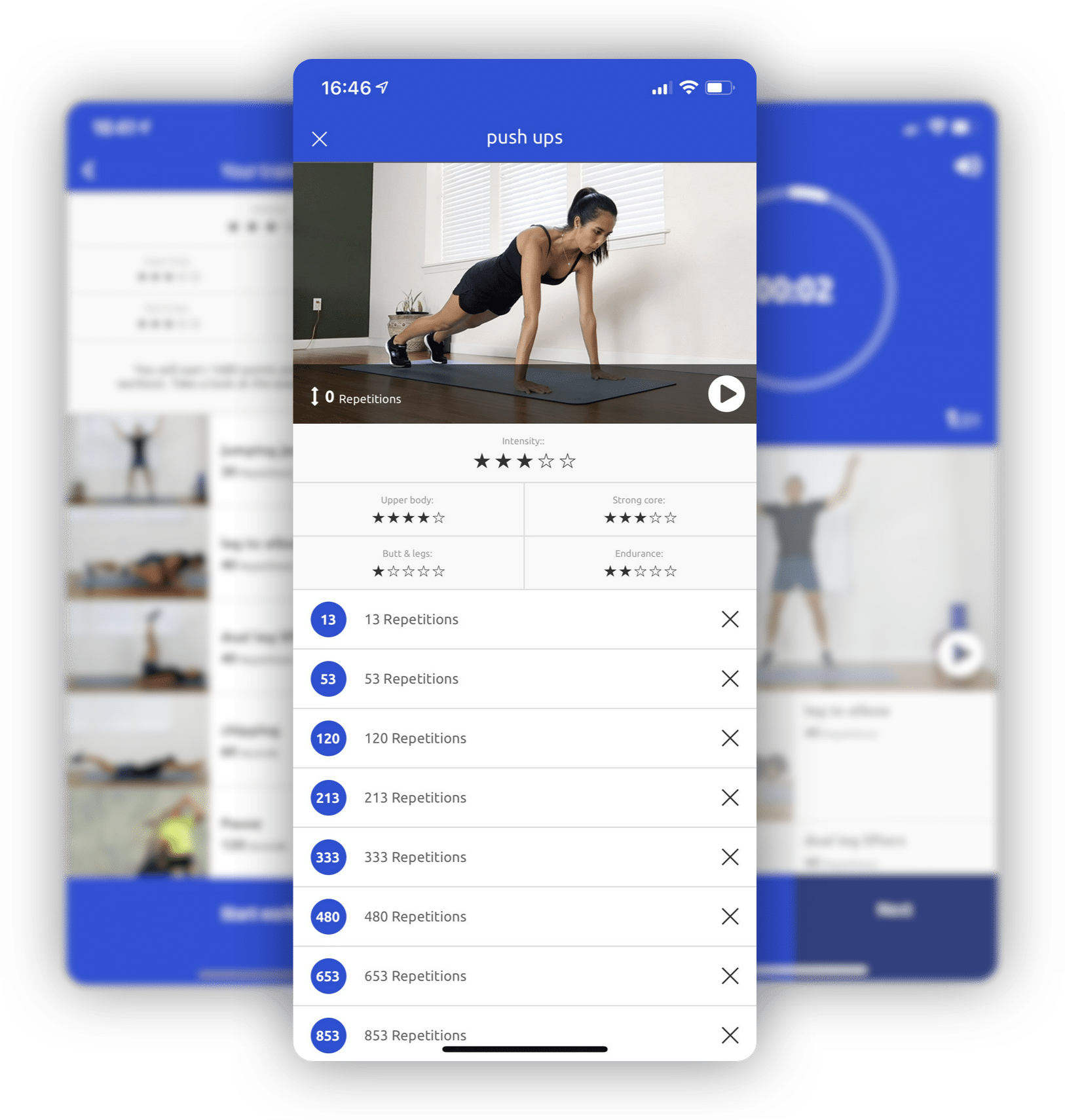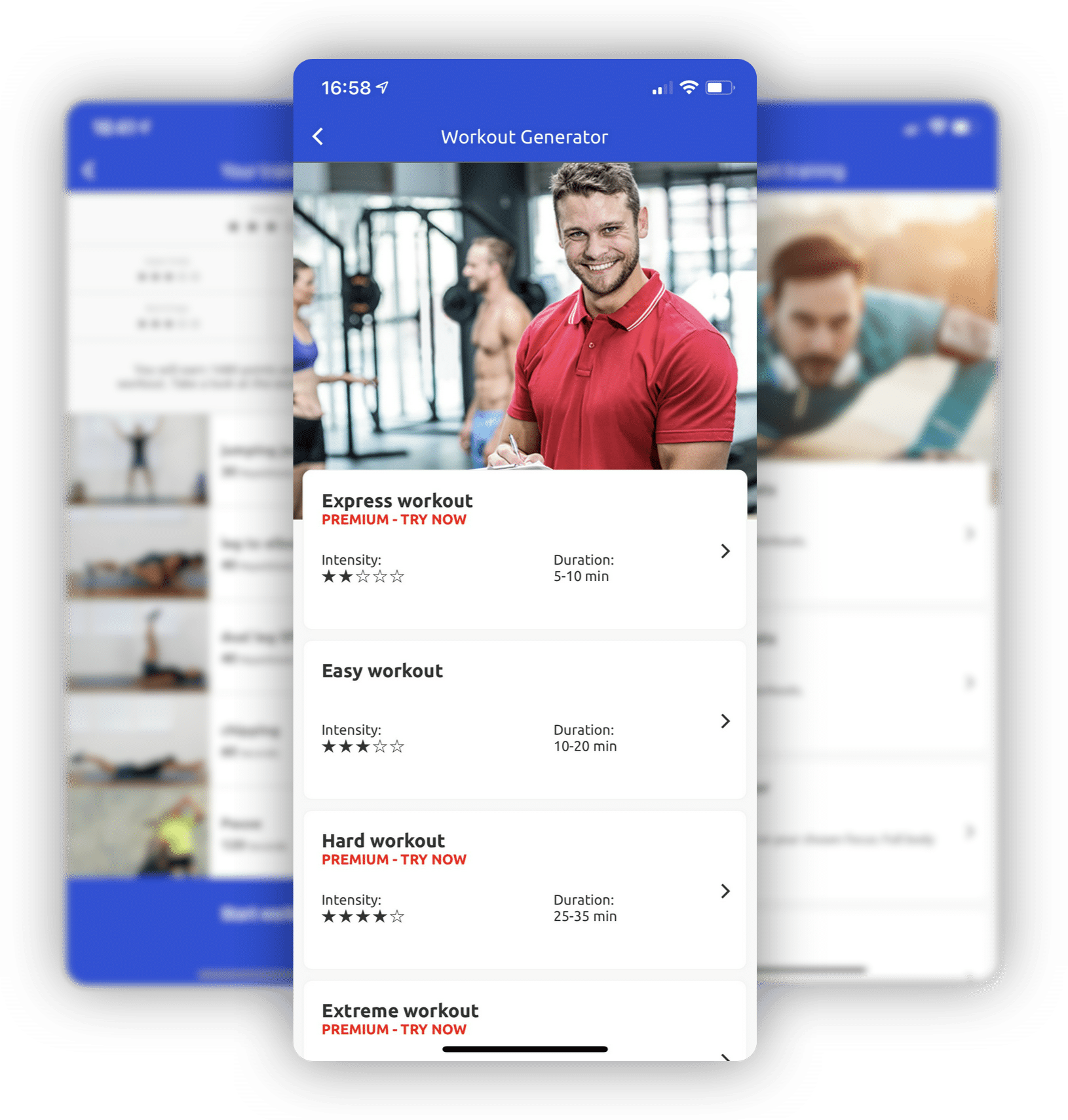 Teamfit includes a workout generator which creates workouts individually for you, based on you fitness level. After each training your fitness level gets adapted.
50+ vorgefertigte Workouts
Our coaches combined the exercises to highly effective workouts. Benefit from long time experience from different sports.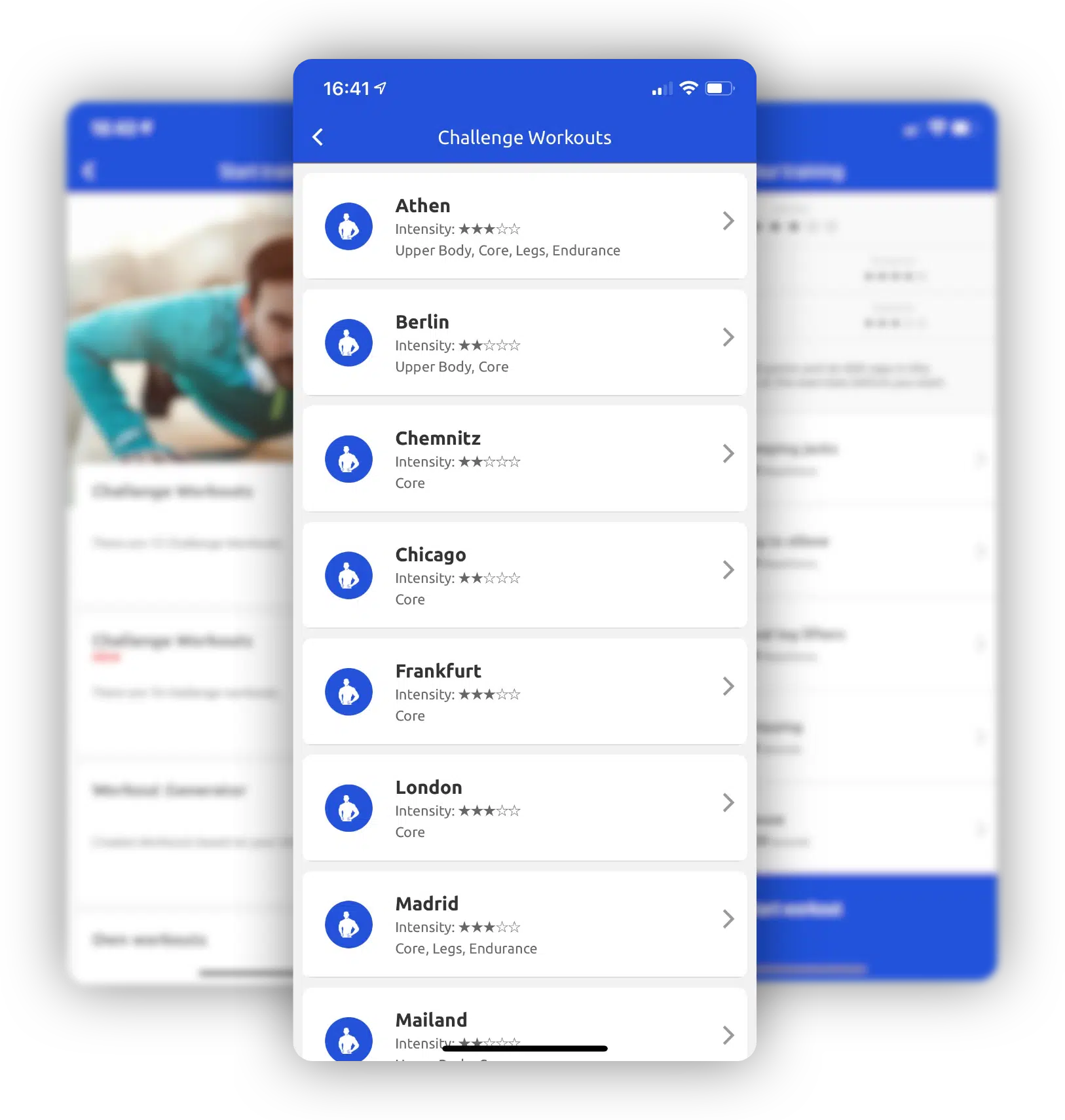 Yoga, Biking, Hiking und mehr
You can also use Teamfit to track your Biking, Hiking and other workouts. We adapt the score to your sport, so you can work on the same goal with different sports.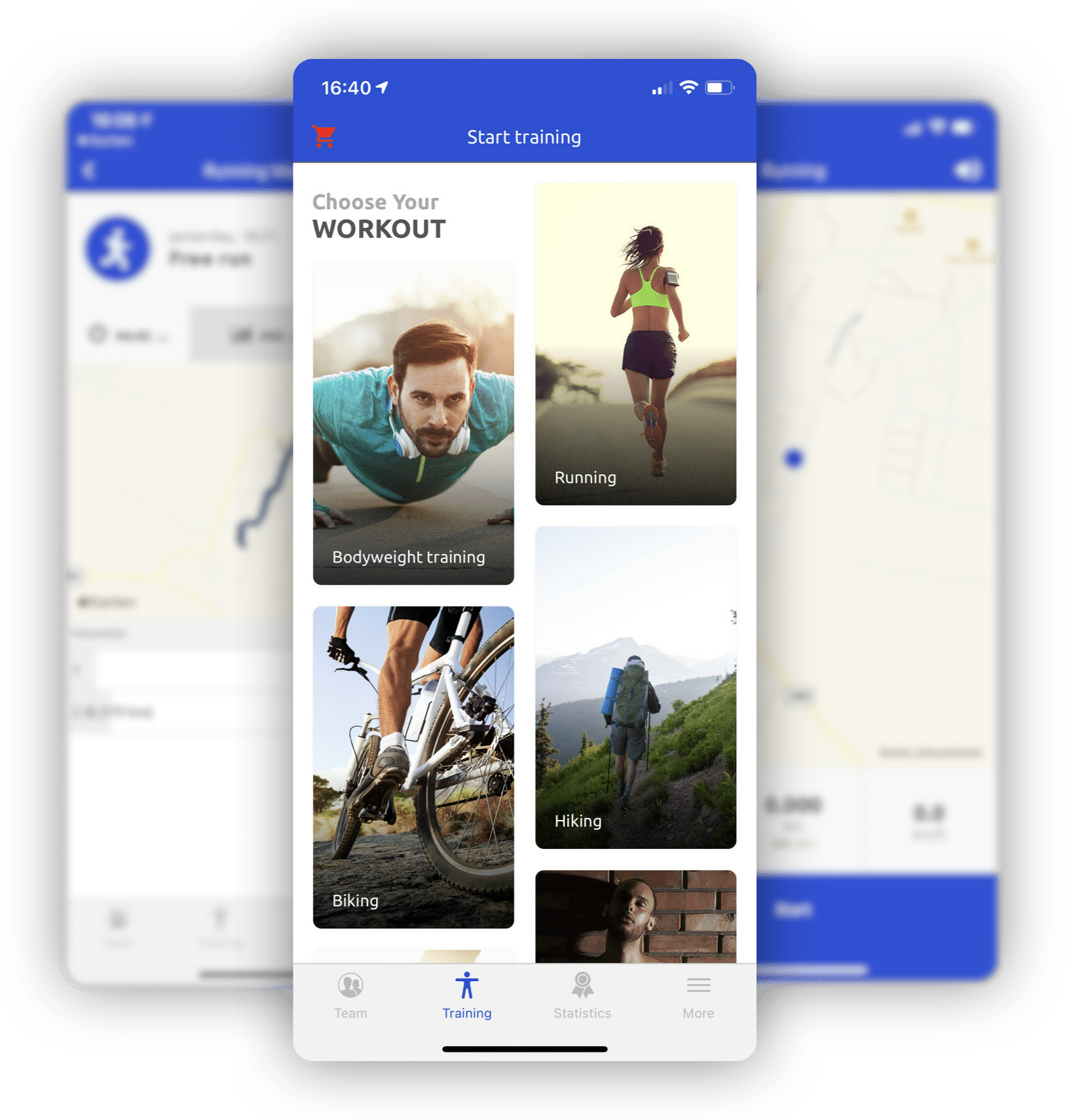 Biking, Hiking, Inline Skating
All sports which can be tracked via GPS can be done with Teamfit. Do exactly the endurance workout you want to do, while reaching goals together with your friends.
You can also add workouts manually to the Teamfit app if you have recorded it with your smartwatch, other apps or if your sport isn't already a part of Teamfit.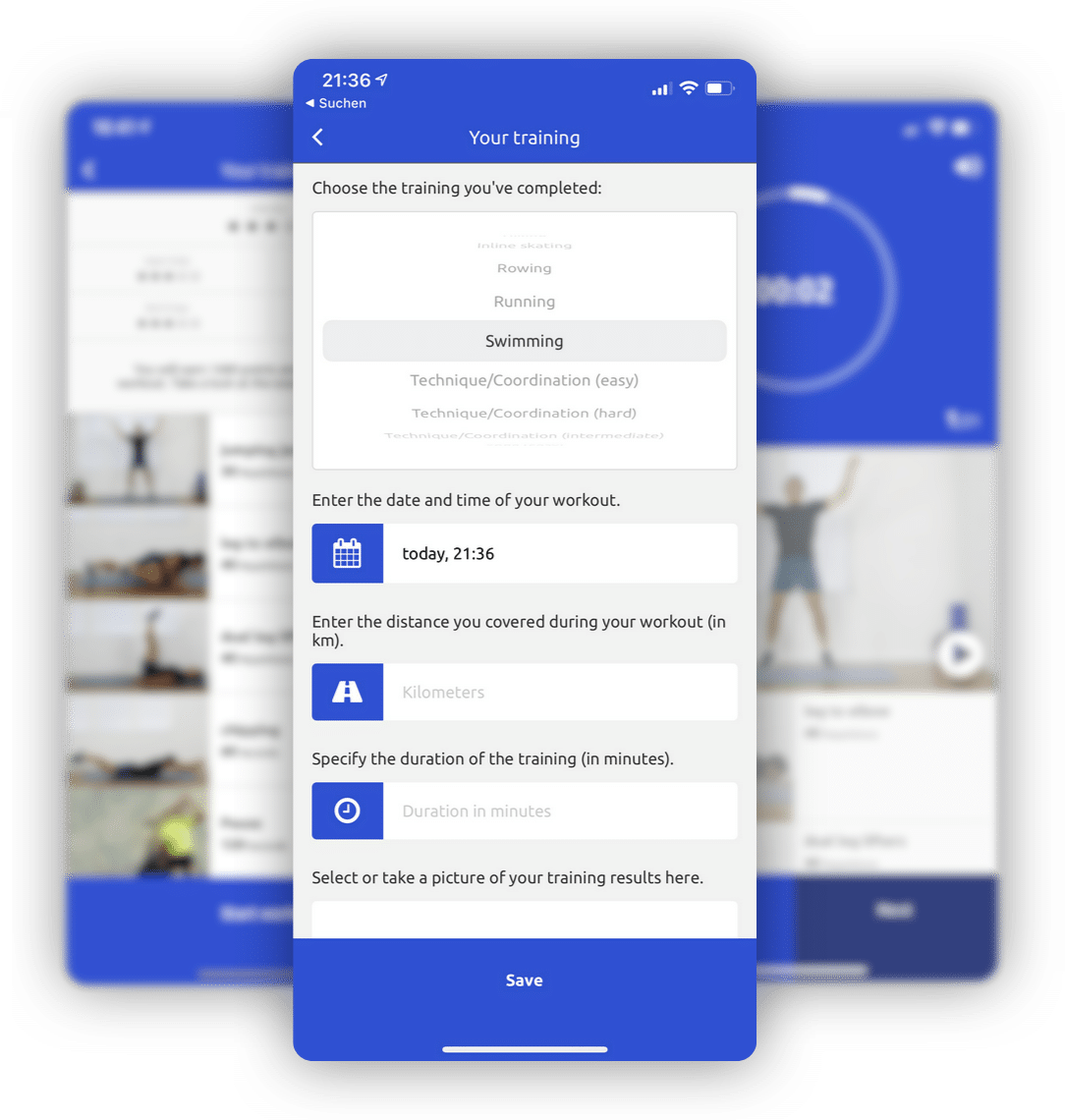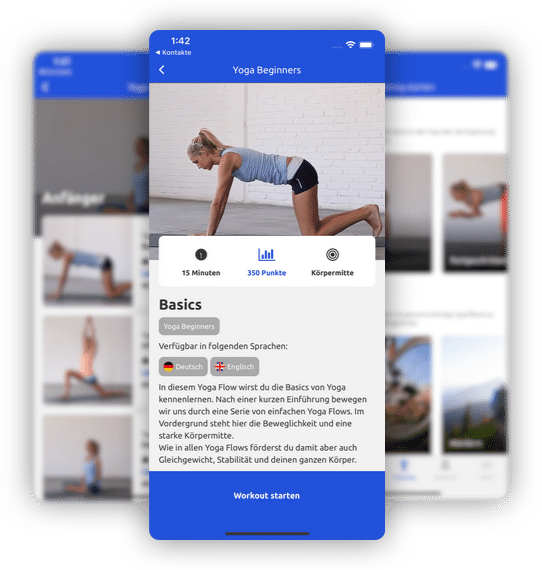 Teamfit now contains multiple Yoga courses, each with 15 sessions a 15 minutes. Energize, gain strength and mobility with Teamfit Yoga!